St. Francis Catholic Church, VA
75-page fully-responsive WordPress web site designed and built by MPP.
Dynamic content: registration forms with data sent straight to your dashboard or via e-mail; event calendar with filter bar; sign up forms with data going straight to your Mail Chimp account for mass mailings; social media bars in the place(s) of choice; contact forms, blogs; easy access backups; bright, colorful modules and unique pin-board design. Scroll down to see how the site is fully responsive across different platforms, including mobile.
N.B. The site is no longer updated by MPP and therefore I cannot support some of the changes that have been made to the home page. The remainder of the site is more or less intact. Please bear this in mind when browsing the site by linking from the images below.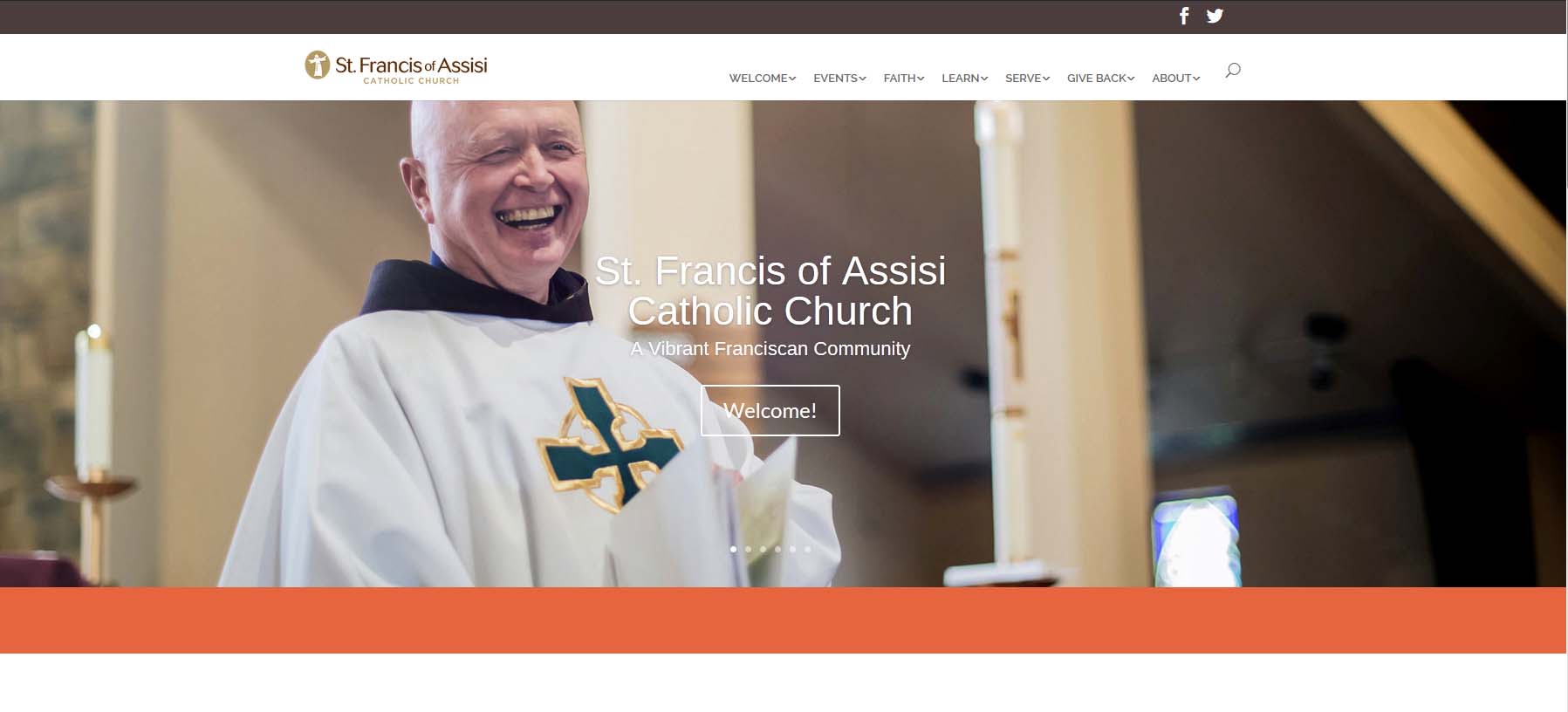 Further down the home page:

The Pastor's Blog page:

Gritty looking Social Justice page:

Youth Ministry landing page:

Fully responsive site: